A global campaign for ME health equality
May 5-12, 2019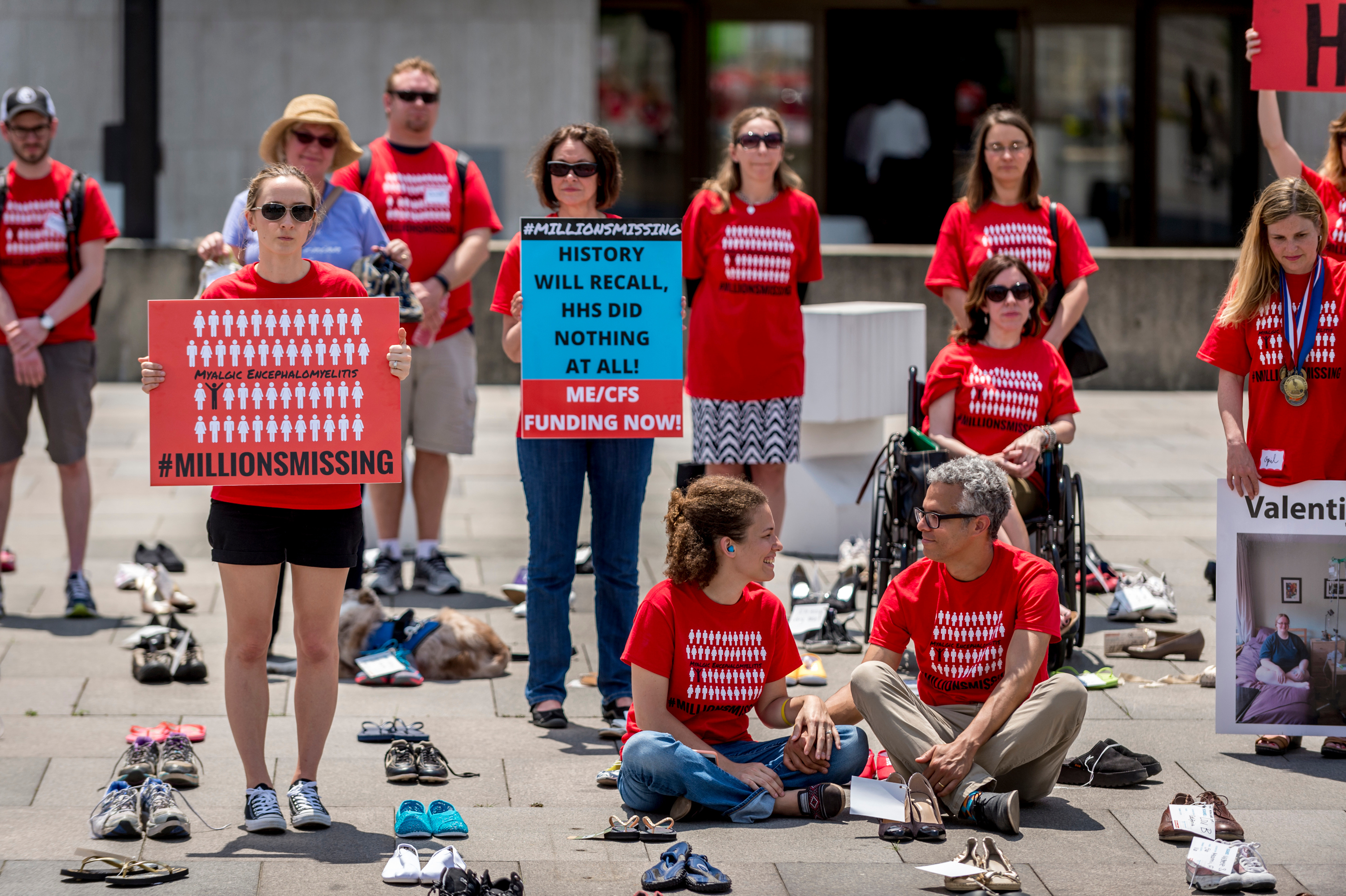 #MillionsMissing is a global campaign for myalgic encephalomyelitis (ME) health equality. We rally around the world for increased government funding for research, clinical trials, medical education and public awareness.
ME (commonly known as "chronic fatigue syndrome") is a systemic neuroimmune disease characterized by post-exertional malaise (a severe worsening of symptoms after even minimal exertion). It causes dysregulation of both the immune system and the nervous system.
 Led by #MEAction, the first global #MillionsMissing protests took place in May 2016. It has since grown each year to an astounding 100+ cities and virtual protests in 2018. The effects of ME are devastating enough to leave 25% of patients housebound or bedbound and an estimated 75% unable to work.  ME affects 15 to 30 million around the world, yet this disease remains invisible and people are missing from their own lives.
May 2019 Cities
Click on your city to view the event page
*indicates private protests
Australia
Brisbane*
Belgium
Brazil
Rio de Janeiro*
Canada
Hamilton*
Czech Republic
Denmark
France
Finland
Germany
Hong Kong
Italy
Japan
Mexico
Netherlands 
Den Haag*
New Zealand
Norway
South Africa
Spain
Sweden
Goteborg*
Switzerland
United States
Anderson*
Canandaigua*
East Lansing*
Fort Lauderdale*
Fort Myers*
Gloucester*
Great Falls*
Gwinn*
Huntington Station*
Indianapolis*
Ithaca*
Johnstown*
Las Vegas*
Kirkland*
Markham*
Muskegon*
New York City (5/11)
Plymouth*
Providence*
Raleigh*
Rosedale*
San Ramon*
Shaker Heights*
Spokane*
St. Petersburg*
Tampa*
Walker*
Wynnewood*
United Kingdom
Alexandria*
Annathil*
Andover*
Anglesey*
Bingley*
Bradford*
Carluke*
Cayton*
Chelmsford*
Cleethorpes*
Cockermouth*
Colchester*
Craigavon*
Crowthorne*
Hull*
Loughborough*
Matlock*
Pontefract*
Stourport in Severn*
Tamworth*
Teignmouth*
Thornaby-on-Tees*
Tiverton*